Lilliana Anderson - Author
A little while ago I was tagged by the lovely Dennis Higgins, a man with a penchant for writing about time travel with his Time Pilgrims Series, to complete this series of interview questions and then tag more authors to keep the post hopping along.
You can find out all about Dennis and his series by reading his blog hop post HERE.
Read on to find my answers to the interview questions:
1. What are you working on right now?
Phoenix: The Beauty in Between. It's the companion novel to my romance A Beautiful Forever.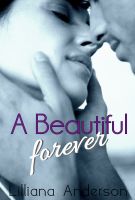 2. How does it differ from other works in its genre?
It is a part of a romance series, but it's anything but. It follows the life of Paige, who was thrown out of home at a young age and was forced to do everything she could to survive…
View original post 371 more words